Canine Hydrotherapy to Dog Grooming
Our modern, open plan centres offer dogs a safe 'home from home' environment for when you cannot be there. We offer your cherished pet access to soft bedding, plenty of friends and entertainment throughout the day.
Our secure play areas, with toys and climbing equipment, is ideal for the young at heart. The comfy bedrooms, seating areas and staff are ideal for the more mature and elderly dog. Unlike normal kennels, we do not use bars or cages within the centre.
From our 3 facilities (in Rendlesham, Martlesham and Eyke) we offer a wide range of services, beyond day care and boarding. We offer lunchtime woodland walks, short play sessions and even fun agility courses. We also offer incredible, life-changing hydrotherapy and physiotherapy for canines.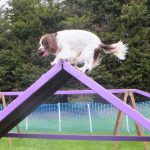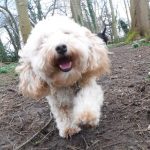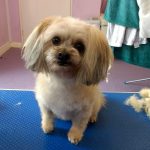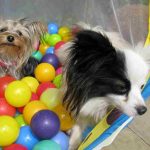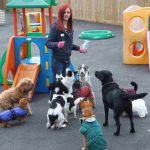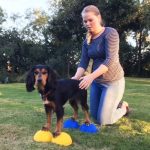 A Safe, Welcoming Environment
Our aim is to provide a safe environment for your dog to exercise and practice their natural instinct of socialising with other dogs. One way this is achieved is by analysing all potential new canine customers to make sure they will be happy here.
 Supervising play and monitoring friendships amongst the dogs is very important, so that we can separate any dogs that are not getting on. We are also careful about which dogs are grouped together for play time, taking size, age and temperament into consideration.
A Great Day Out For Your Dog
Our customers often comment on how tired and relaxed their dogs are when they pick them up, so you won't have to feel guilty if they don't get a walk in the evening. We use both physical and mental stimulation to gently tire them out, so they go home happy and healthy.
Every new potential canine customer has the chance to come for two hours free to try out Happi Days. If this all goes well, and you would like to use us in future, you can enrol as a member of Happi Days and book in as and when you like. Unlike other kennels, we do not judge a dog by it's breed; we group dogs on age, size and overall temperament.
The Happi Days Centre is fully licensed by Suffolk Coastal District Council and works closely with Ryder-Davies & Partners veterinary practice at Rendlesham.