Adventure days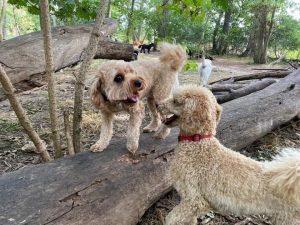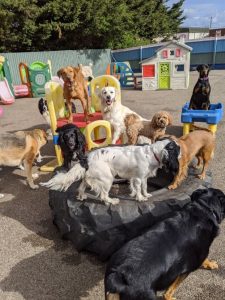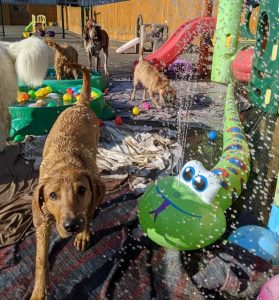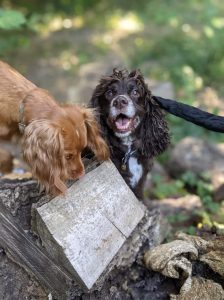 Due to popular demand, our Martlesham Creche is running at full capacity at the moment, and securing bookings with short notice is getting harder and harder as places are filling up so quickly.
To help alleviate the issue, we are trialing a new scheme whereby your dogs can spend their day at our large Rendlesham creche and you can still enjoy the convenience of a Martlesham drop off and pick up.
The Taxi service will leave at 9am so you can drop off any time before this and collect between 5pm to 6pm. The doggies will then visit our lovely private, fully secure woodland for a fun, off-lead runabout before heading over to our rural countryside creche in Rendlesham!
Rendlesham creche is a bit larger than Martlesham and has more space to allow for some extra doggie friends to join them! There your dogs will enjoy exploring new play areas, both indoors and out, as well as meeting loads of new furry friends, and a few new human friends as well!
You are welcome to book an Adventure Day for £23 which includes the woodland walk, the taxi service to a day of day care at Rendlesham, and your usual convenience of drop off and collection at Martlesham. A member of staff that your dog currently knows will be travelling and staying with them to Rendlesham, as staff to dog ratios and keeping your dogs settled are of upmost importance.
Adventure Days are tailored to the individual needs of all your dogs. Lively dogs, elderly dogs, puppies and sleepy dogs will all enjoy exploring the woods and a new creche. We group dogs by temperament at Rendlesham as well as Martlesham, so there's always the perfect environment for your dogs!
We will begin our trial for Adventure Days on Monday 20th September. If you'd be interested in having your dog enjoy an Adventure Day, please let us know when phoning the booking line. If you are happy for your dog to be at either Martlesham or Rendlesham, please also let us know. Places are transferable, so if your dog is already booked at Martlesham, we can change them to an Adventure Day booking.