Is your dog a beautiful, pampered pooch? Or a scruffy mutt in need of desperate attention? Happi Days Rendlesham and Martlesham can cater for all your dog's needs. No need to be a member of the crèche to use our grooming facilities,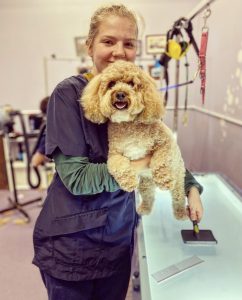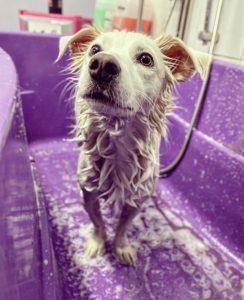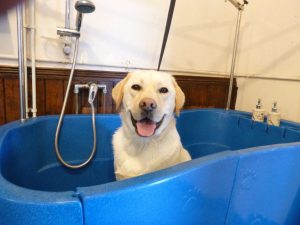 Happi Days Dog Grooming Salon
Has your pup rolled in fox poo and need a bath? Maybe they have that lovely old dog smell, or needs their eyebrows and feet trimmed, summer cut, nails or anal glands. We can cater for all types of dogs breeds and even those with sensitive skin by using mild shampoos. We even have a number of different fragrances to keep your nose buds entertained.
Prices are dependent on the time it takes to groom your dog, your dog's size, coat length, thickness and amount of matting. The price may also change depending on any extras you wish to add such as nails and anal glands. You may need to bring your dog to meet our groomer prior to their first groom for a quote and a friendly introduction.
So why not spoil yourselves and your best pal canine with a pamper session at Happi days dog groomers in Ipswich.
Contact us Dog Creche services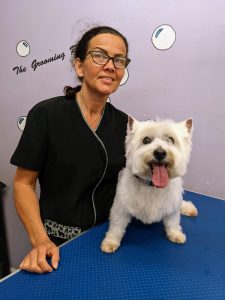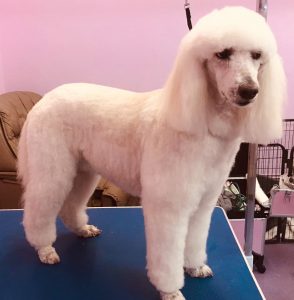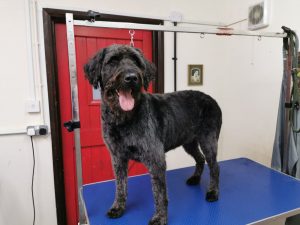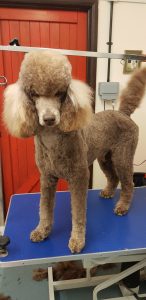 Try out some of our new and exciting treatments such as Madra Mór
If your dog has dry skin, this is the treatment! Your dog's coat and skin are permanent parts of their body. When the weather heats up, your dog can't take his/her coat off to cool off. This is one reason all dogs shed their hair, especially during warm months. But shedding can be frustrating creating extra work for you. Dry skin causes excessive shedding that can be prevented. What can you do to help your dog shed safely without using heavy detergents or chemicals? Madra Mór Shed Safely Mud is the perfect solution to excessive shedding and dry skin. Like all Madra Mór dog skin products, Shed Safely Mud is made with fine, nutrient-rich, hypoallergenic clay and a line-up of powerful, nourishing ingredients, to form a creamy, mousse-like texture: Aloe Vera Whole Leaf Dried Powder, Borage Oil (Omega Fatty Essential Acid), and Rice Bran Oil (Rich in Antioxidants, Vitamin E), Oatmeal, Zinc and Allantoin.
All natural canine skin and coat cleanser with added vitamins and minerals to hydrate the skin and coat and reduce shedding.
This mud will help treat clogged hair follicles, remove loose fur and release the undercoat.
This mud bath will exfoliate and unclog pores while absorbing dirt, toxins, impurities and odours – allowing them to be washed away
This unique mud is made from a variety of earth's finest clays with the richest mineral content
Excellent for any dog that sheds.
Teeth cleaning:
Not just teeth cleaning but a revelation:
We use an ultrasonic toothbrush that is silent, vibration free and no actual brushing or scrubbing is needed, so it's a non invasive treatment with amazing results, where your dog is fully conscious and enjoying cuddles the whole time.
Below is Charlie's before and after results in one treatment with Joanna, I think you will agree the results speak for themselves.
Sometimes it can take more than one session to achieve complete results, depending on the level of tartar build-up.
For just £15 per 30 minute session you can have your pooch's oral Heath improved in no time.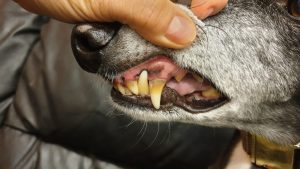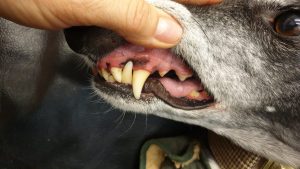 Contact us Dog Creche services
For Dog grooming in Ipswich as well as teeth cleaning please contact us today