Shorter Play Sessions
Although we all love our dogs, sometimes we just need a little break! They need one too every now and then, which is why shorter play sessions are perfect. Our 3 hour sessions allow your dog to let loose and have some fun with other canine companions. You get to have a break knowing that they're having the time of their life!
Our creche's are a secure and safe environment where your dog can exercise and socialise. We accept dogs of all ages, sizes and breeds; no discrimination here. Our creche also offers a warm indoor space during the colder months. We offer dog day care services in Rendlesham and Martlesham Monday to Friday, perfect for part timers or the occasional day off.
Convenient Dog Daycare in Suffolk
Life can sometimes get in the way in the form of doctors appointments, dentist appointments, haircuts, interviews and more. Knowing that there is somewhere your dog can go, can give you great peace of mind. That's why we're always on hand to offer short play sessions, to keep them busy while you're otherwise engaged.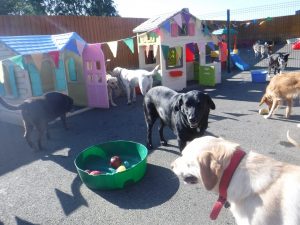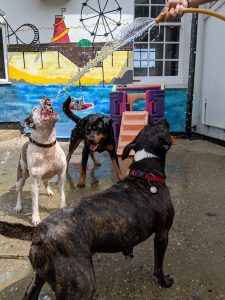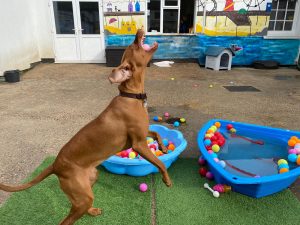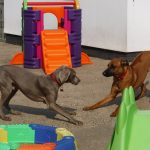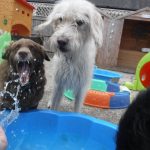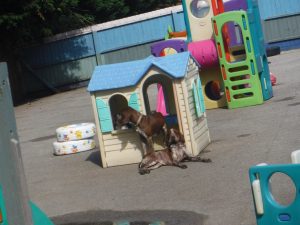 Whether it's a pre-booked appointment in 2 weeks or a last minute appointment the next day, we can help. We have a large group of dedicated individuals who look after our dogs and we can almost always squeeze in one more. You can always get in touch with our team to check out availability.
A Team You Can Trust
Our fully licenced creche's employ fully qualified professionals, alongside those with several years of hands on experience. We treat our dogs as if they were our own, because we're not your average kennel. Our creche is designed to give your dog a home-from-home environment. Even those pooches coming for short sessions go home happy, thanks to our incredible team.
As well as offering short play sessions we also offer half-day and full-day care. Half day sessions are 5.5 hours long and full day sessions are 11 hours long. We also also short and long holiday stays. Whether it's for 2 days or for 2 weeks, we can help.