Our Team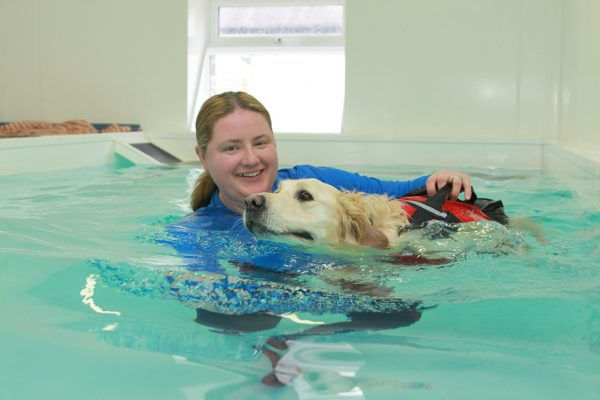 Helen Brown Bsc Hons (Owner)
Hi I'm Helen, owner of Happi Days. I have a degree in Business Management, level 3 NVQ in horse care and level 3 Certificate in Canine Hydrothotherapy.
Since our Rendlesham crèche (the first in Suffolk) was opened, our canine family has expanded and now includes two shepherd crosses called Shadow and Angel, a springer called Daisy, a collie called Lara and a French bull dog called Gismo. They all have been given to us due to difficult circumstances in their previous owners lives, and all love spending their days with their chums at Happi Days. You will often see them in the Happi Days playgrounds in our facebook pictures each day with your dogs.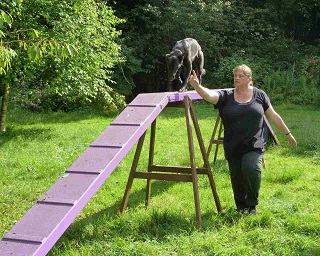 Emma Arch
Owner of Billy, Paddy, Lilly, Reuben, Coco and Delilah, Emma has a life time of experience with rescue dogs. Having such a array of dogs to care for, with problems such as epilepsy, she has endless advice for any owner! With a number of canine qualifications Emma offers behavioural advice to anyone having problems at home or out walking. Please feel free to ask her about this!
Emma is the main organisational contact at Happi Days for Rendlesham and holiday bookings, other than the business owners. She does most of the bookings, enrolments and holiday stay confirmations. You are likely to see Emma in the small Creche area where you drop off in the mornings. Please feel free to ask any questions revolving around your dogs care both with us and at home; Emma will always make time to help out with advice.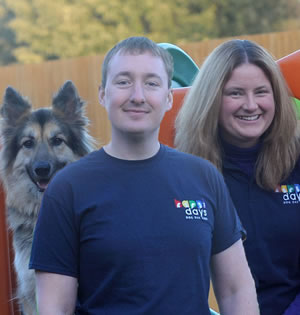 My Husband Chris (Owner)
Chris acts as handyman and general help whenever we need it, often roping in his Dad (Martin) to help build and fix things. I think he makes any excuse to come and play with the dogs!
Chris is also our IT man, with help from Maurice Gifford. Maurice designed and made the new database. He keeps the computers and new database running! After being around me and my dogs for 15 years now, Chris was finally smitten by a little springer spaniel from the Loddon Wood green dog rescue centre. We named her Daisy and she is currently in training for her future role in detection.Thanks Maurice!!!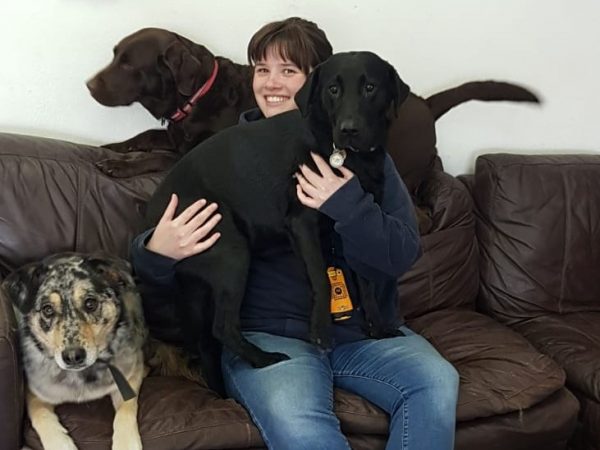 Aimee
Aimee is a member of the Rendlesham team, and has a level 3 NVQ in Animal Management. She came to us as grooming work experience and is studying for her level 2 grooming NVQ. After bonding so well with all the staff and dogs we just had to keep her!
Aimee has worked in kennels before, as well as with a breeder who specialised in Kerry Blues, Lakeland Terriers, Irish Terriers and English Bull Terriers.
Aimee has 2 lovely dogs of her own. Kel the Chihuahua and Jerry Lee, the Husky cross Collie.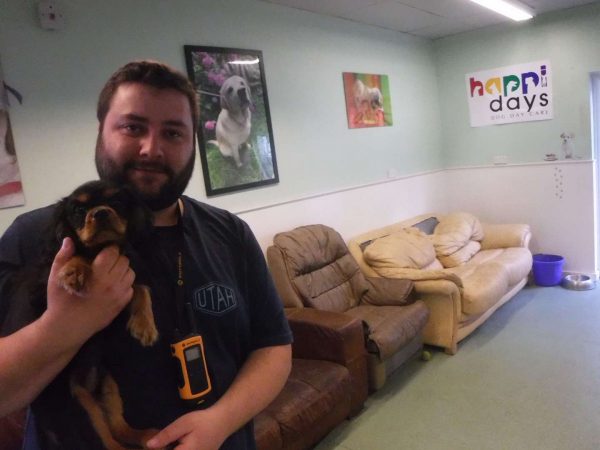 Alex
Alex is the manager of our Rendlesham creche!  Alex has come from running his own home boarding and walking services with over 12 years of experience.
He also has his own lovely dogs, Tilly, a red merle Collie, Poppy, a fox red Labrador and Margot, a blue Whippet. He has loads of experience working with dogs of all sizes and temperaments and is often out and about around Martlesham as walking his dogs is his favourite hobby.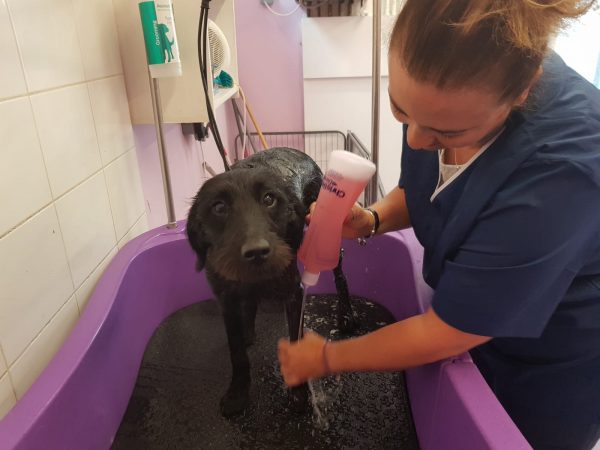 Allison
Allison is our very lovely groomer who has experience in all breeds and sizes. Allison had her own pet sitting and walking business for 7 years before she started grooming in 2015.
After studying her Level 2 at Otley College, Allison went on to Absolutely Animals in London to get her Level 3 diploma in grooming. Since then, she has massed a large amount of clients, including show dogs, who she spruces up in our fully equipt grooming rooms.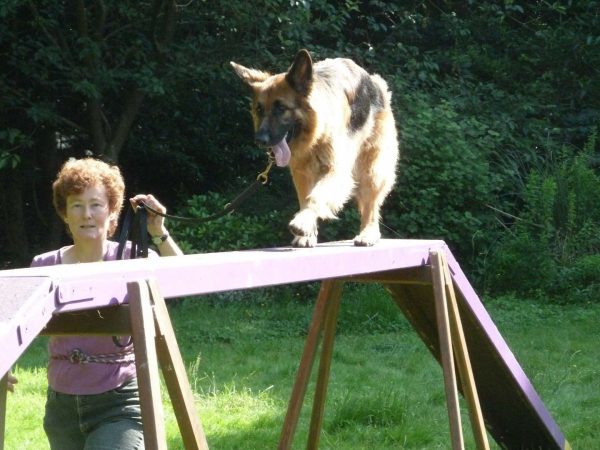 Caron McClure
Caron originally came to Happi Days as a customer, socialising her German shepherd Tess, and her Hovawarts, (yes that is a breed I didn't make it up!!!) Tiggie and Truffle. As she had so much fun at Happi Days and couldn't bring herself to go home, she became our accountant and full time dog cuddle organiser and playmate.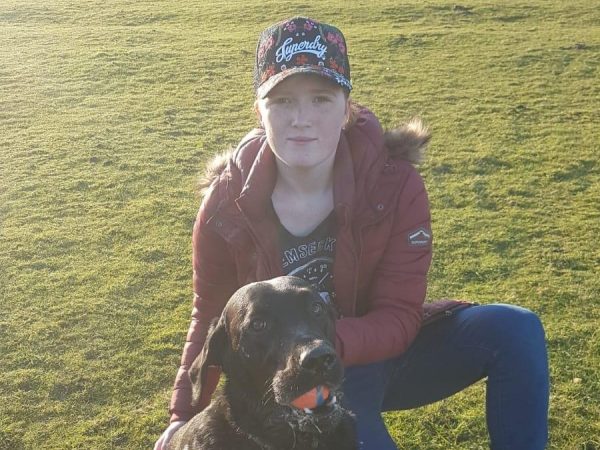 Danica
Danica can be found at our luxury hotel block on the weekends walking and looking after the boarders. She is currently studying animal landbase studies at Otley College and puts her skills to use around Happi Days! She has an array of pets she cares for herself including 1 dog, 2 cats, 2 tortoises, 6 giant African land snails and fish!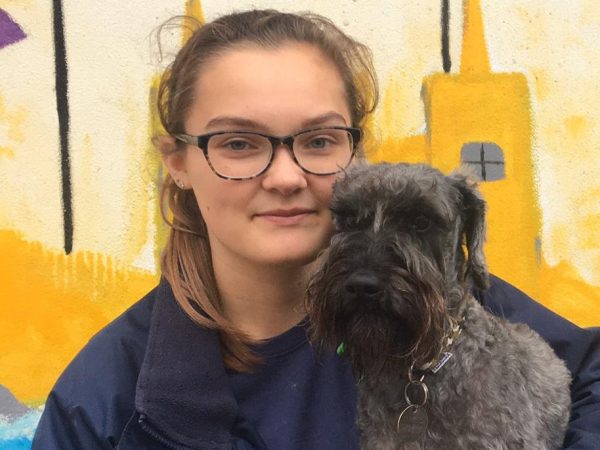 Ebany
Ebany came to us during her work experience from Otley College, where she doing her Level 3 in Animal Care.
She was so good and helpful around the Martlesham Creche and with the doggies, we asked her to stay on! Ebany can be found all around the creche, with either with the small crazy puppies or the big boisterous doggies.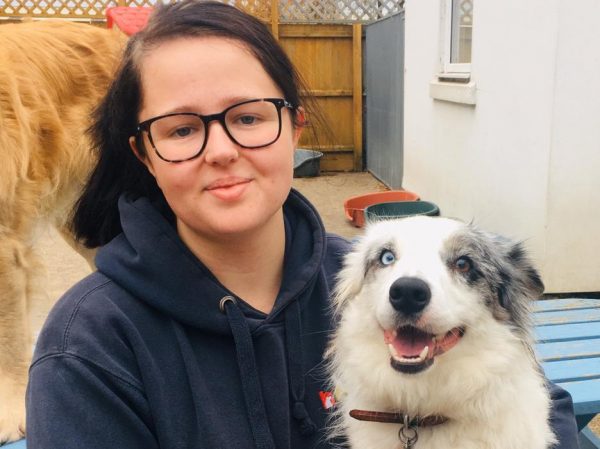 Ellie
Ellie is one of the fun dog play area supervisors at Martlesham Happi days and has a level three in animal management.
She volunteers at the RSPCA and has lots of knowledge of all things animal. Ellie is calm, confident, friendly and the dogs have all taken to her new role as dog entertainment for the main playroom.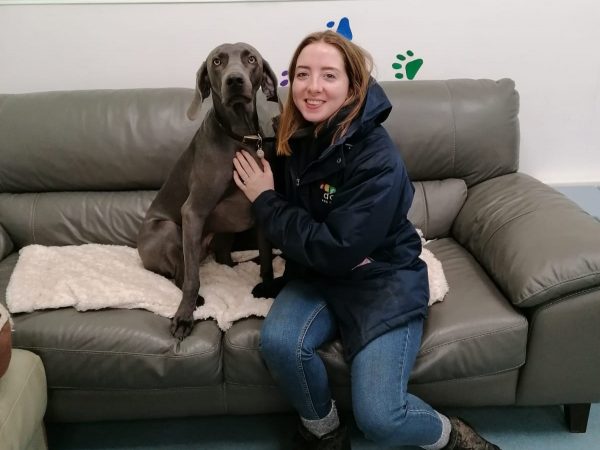 Frances
Frances can be found taking our Martlesham dogs on Woodland Walks every day! Her Weimaraner Blue is our lovely temperament assessor, he is a gentle giant who loves nothing more than a ball.
She studied Animal Studies at Otley College before moving to Gloucester where she worked in boarding for 4 years. Alongside that, she had her own dog walking business and has done a lot of work in animal behaviour and agility training. Frances is very confident in all things dog and is always willing to lend advice to those who need!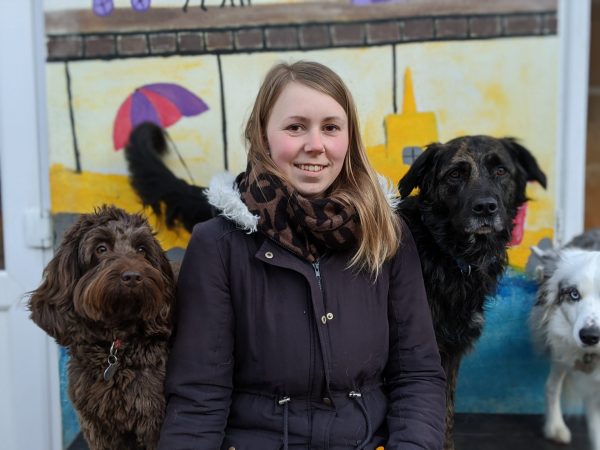 Jessica
Jessica can be found at either Martlesham or Rendlesham, usually in the playroom having fun with the dogs! Jessica lives locally with her lovely Spaniel, Peanut, together they are always off exploring new places to walk and explore. She has a Level 3 Diploma in Animal Care and many years experience working along side our canine pals.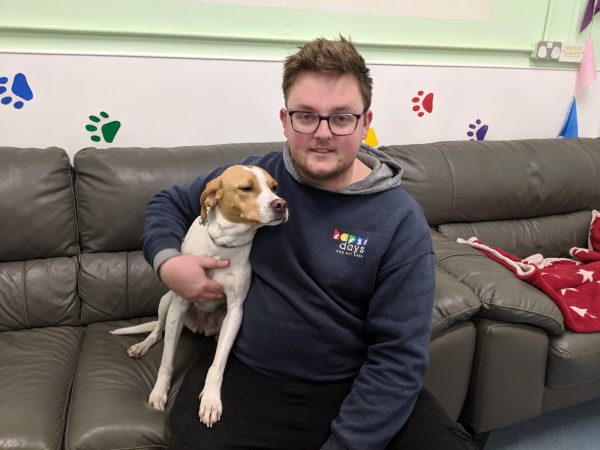 Josh
Josh came to us 9 years ago when he was completing his animal care qualifications with Otley College, he was so natural with the dogs we offered him a job once he had left the college. He has grown in experience and knowledge working for us full time for 7 years now and is a senior playground supervisor, knowing every Rendlesham visitor like the back of his hand.
He owns two Rottweiler's, Woo and Dodson, so Josh knows what it is like to live with two large teddy bears. A very popular member of staff with the dogs as he is never far away with a toy and loves  joining in with climbing on the castle with all his canine pals.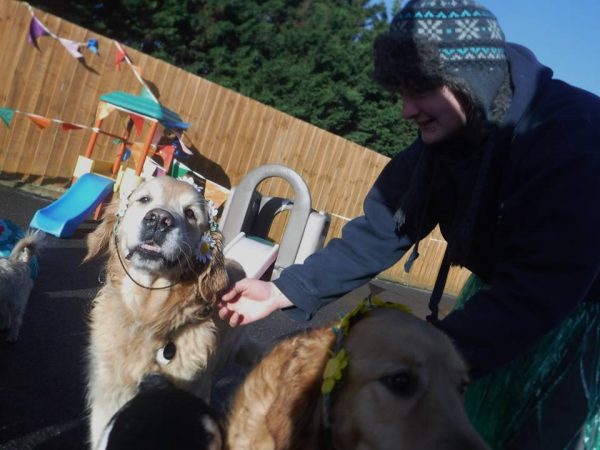 Kezzia
Kez came us fancying a change of careers from being a chef. Her passion has always been animals, and she studied Animal Care and Dog Grooming at Otley College. She has rabbits and guinea pigs at home and a beautiful yellow Labrador called Kelly.
She has a particular soft spot for some of our biggest visitors, but you will often find her cuddling the littlest members too. She drives the van and transports your dogs to both centres, and is hugely popular at Rendlesham because she takes the woodland walkers!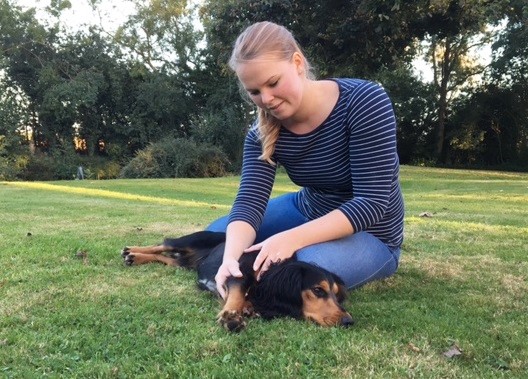 Lisa Grier (Animals In Motion)
Lisa is our Hydrotherapist and Physiotherapist at Martlesham through her company Animals In Motion.
Lisa has a masters degree is veterinary physiotherapy, and is a member of RAMP (Register of Animal Musculoskeletal Practitioners), as well as NAVP (National Association of Veterinary Physiotherapists), and CHA Hydro Association.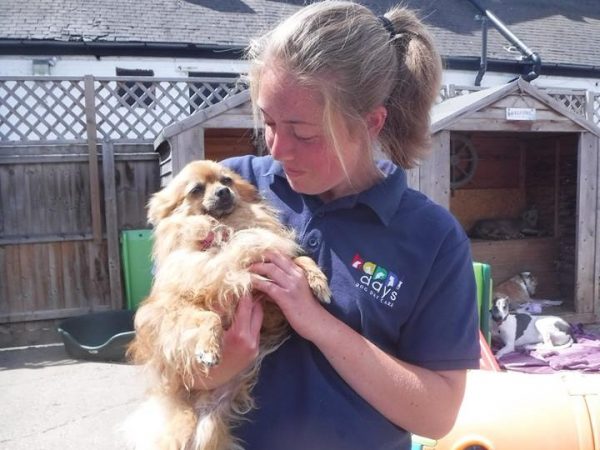 Louise
Louise is our senior dog supervisor at Martlesham, she is very much used to the hussle and bussle as she owns 7 Spaniels and a German Spitz! Louise has an abundance of experience doing agility and obedience with her own dogs, she has even competed at Crufts.
Louise has a level two animal care, animal nursing assistance and canine first aid. Louise comes from a background of helping in kennels and in training clubs.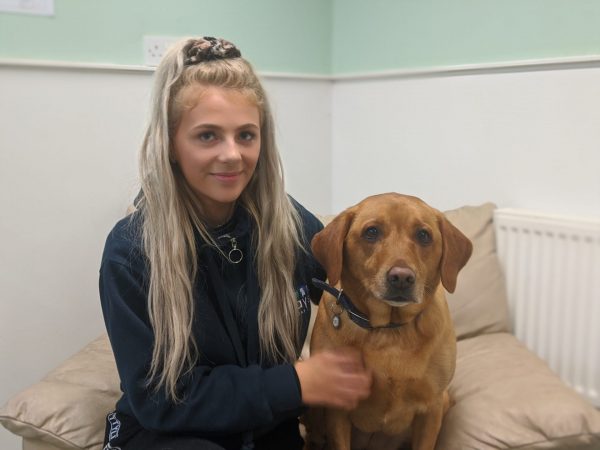 Maddy
Maddy can be found anywhere and everywhere around the Martlesham creche, she is always the first to help if someone is in need!
When Maddy isn't at work she is currently studying Animal Management level 3 at Otley college. She has a gorgeous Husky at home.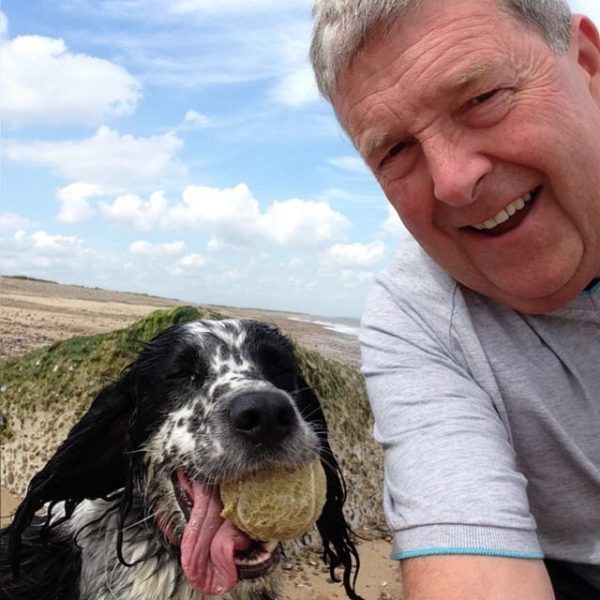 Martin Brown
Martin is Chris' father and is our general handy man. He's always happi to help if something needs fixing, or if something needs to be built. His spaniel Lilly is also happi to come along to aid Martin in his adventures and help out.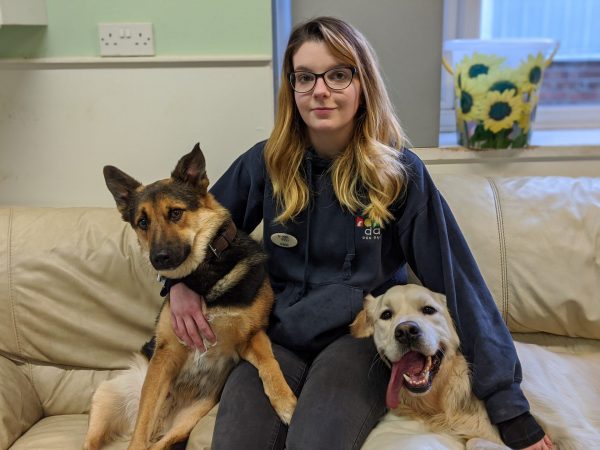 Nikki
Nikki is Martlesham's manager! She used to work for the RSPCA on the weekends and has past experiences of creches whilst studying for her Level 3 Diploma in Animal Management. Nikki also annually likes to volunteer with rescue dogs in Bulgaria. Here, in 2019, she fell madly in love with one three legged German Shepard X in particular, called Jacob who now spends his days in sunny Suffolk with her Golden Retriever Koda, their 3 cats and 2 rabbits.
Nikki likes to make her own dog accessories, mainly bowties and bandanas, which can be found in our pet shops! She has worked with all doggies, big and small and can be found in reception at Martlesham.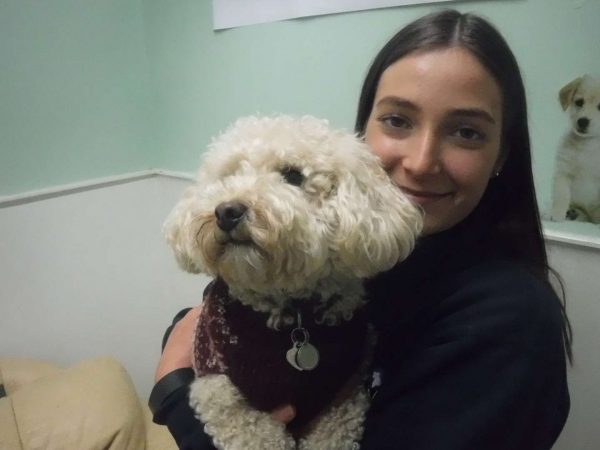 Phoebe
Phoebe is Martlesham's Activities Coordinator! This means it is her job to celebrate birthdays and have fun! She also runs all social media when she's not throwing a party!
She's always happi to help with any questions you may have and suggests you follow our instagram @ohhappidays where she posts daily pictures of all the fun times at our three centres!
Phoebe has her own dog Tallulah, a gorgeous Frenchie X Pug. She has loads of experience with home dog boarding for many years with qualifications in animal behaviour.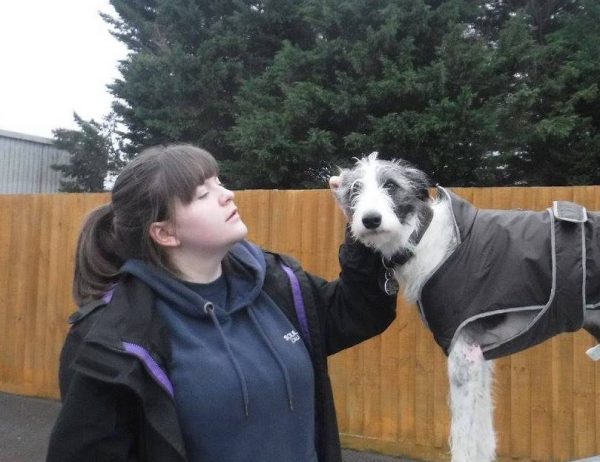 Tash
Tash lives with her big teddy bear Bruce the Akita, and started at Happi Days as part of work experience for college course. Since then she has become an irreplaceable member of staff. Tash managers the boarders at the Hotel and can often be found on Woodland Walks if not at Rendlesham.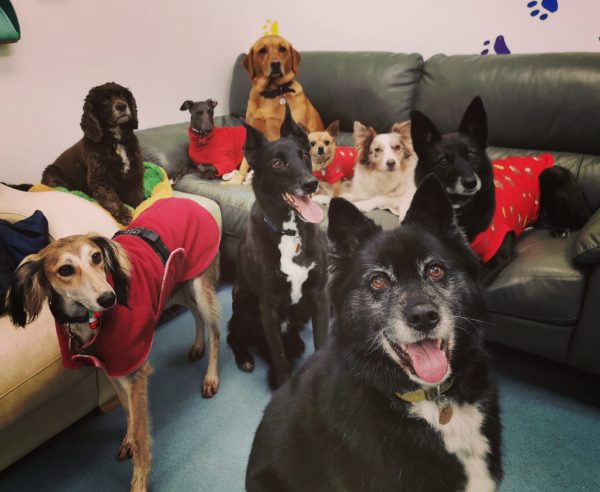 Doggie Temperament Assessors!
We are proud to introduce new dogs to these pups before they are introduced to the busy excitable crèche dogs. This helps create a calm, quiet first experience here at Happi Days. These doggies are all used to being at the crèche each day, and meeting new dogs is all part of a normal day and, therefore, have a very laid back attitude towards new dogs. This is the best way for all newbies to be slowly introduced to this new home from home environment. We do this not only for safety of the existing dogs at the crèche, but also so that all new dogs get a positive experience the first few times they come. We are proud of our high intake and low refusal rate at Happi Days. This is achieved by appropriate introduction, slow exposure and gradually getting your dogs used to this new different experience.