Easter at Happi days!
18 Apr 2019 - 18 Apr 2019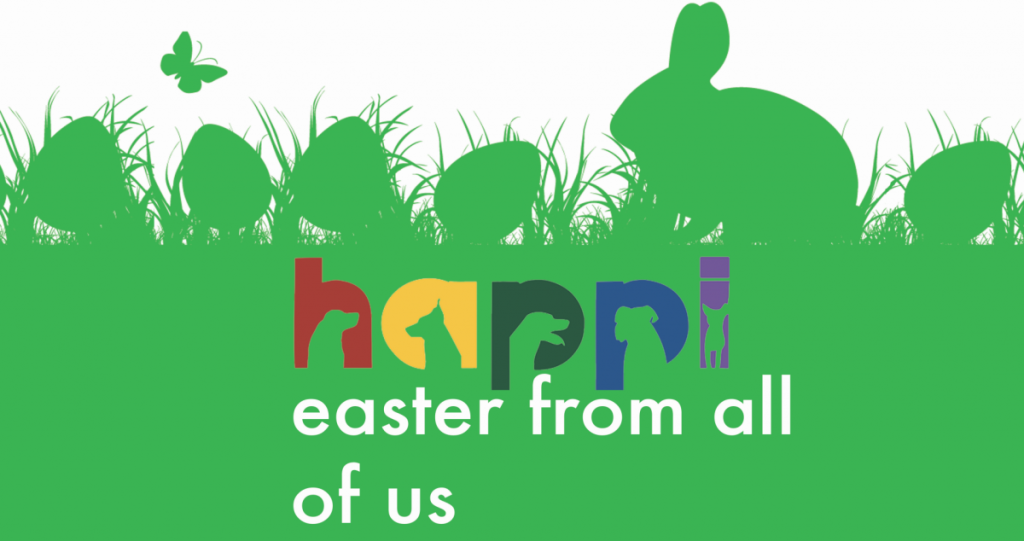 Happi Days wishes all of our customers an Egg-cellent Easter! Both centres will be having an Easter fun day, including a doggy Easter Egg Hunt!
All the usual creche rules apply, just book a normal day and we will provide the rest.
Happi Days will be closed on Friday 19th and Monday 22nd of April.
Have a Happi Easter!