Things to Consider When Choosing Day Care for Your Dog
Your dog is far more than just a pet, so finding the right dog boarding and day care provider is really important. For the majority of dog owners, your dog becomes not just a friend, but a part of the family. And very few of us would put a family member in temporary care without thoroughly checking it out first.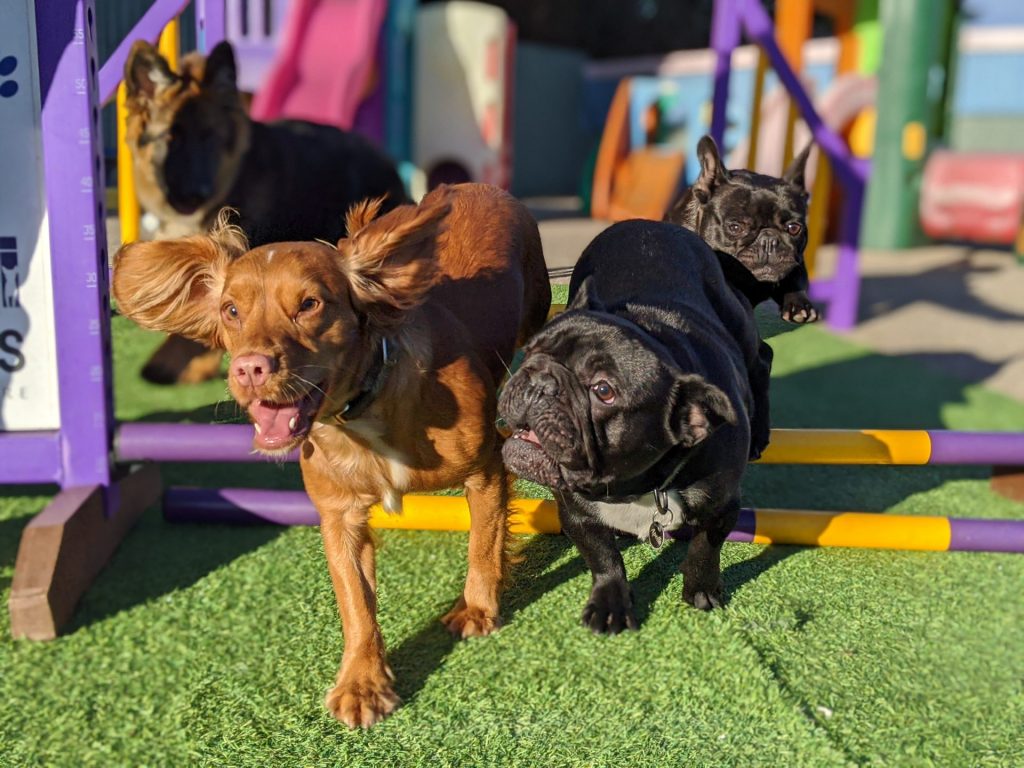 Our two main day care centres in Suffolk are staffed by dog lovers who are qualified in dog handling and first aid. We love the work that we do, and we love the dogs that we look after for you. That's why you can be sure that you've picked the right people for the job when you visit Happi Days! So, let's look at some of the things you need to consider when choosing day care for your dog.
Pay a visit
If you're looking for dog day care in Ipswich, Happi Days are the obvious choice – and you can discover that easily by coming along and meeting our lovely team! The important point is, before you choose dog boarding and day care, always visit the facilities first.
A prior visit will reveal a lot, including cleanliness and security, and how many staff look after how many dogs. It gives you a chance to talk to the staff and find out how knowledgeable and experienced they are.
It also allows you to see how much attention the animals get and how well they are treated. Even if the facilities are excellent, do you want your dog cared for by people who seem bored or uninterested? Look at the body language of the dogs being cared for, and let that inform your decision.
Do people recommend it?
Here at Happi Days we know from experience that the best form of marketing is recommendations. Ask the advice of family and friends whose dogs have been in local day care.
If that isn't possible, use a local community page or other social media to find personal referrals. These are generally people you can trust, as they have nothing to gain by promoting a substandard dog care business.
Facilities and activities
Some dogs sleep a lot, but others need stimulation and exercise on an almost hourly basis. So, make sure the dog boarding and day care centre you choose offers the right kind of facilities and activities for your furry friend.
Here at Happi Days, we have indoor and outdoor areas dedicated to keeping your pooch entertained. There are lots of toys to play with, as well as climbing frames, paddling pools, slides and tunnels to explore. We even offer physiotherapy and hydrotherapy for elderly, overweight or injured dogs.
Day care and boarding options
Any reputable facility such as Happi Days will offer a range of options for boarding and day care. This flexibility allows you to choose just a short stay or accommodation for up to 31 days or more.
To find out more about our day care facilities, or to book your free introductory session, please get in touch with the Happi Days team today.