Why is it Important for Your Dog to Socialise with Other Canine Companions?
A dog that isn't properly socialised can often be anxious and fearful in new situations. Though your dog is sure to get a lot of love and fuss at home, it's important for them to meet plenty of new people as they grow up. But it's not just people that dogs need to socialise with. It's also important that your dog spends plenty of time around other canine pals, whether at a park or dog creche.
But why is this? What are the benefits of socialising your dog with other canine companions? And where can you take your dog to meet new friends? Read on for some answers to these questions.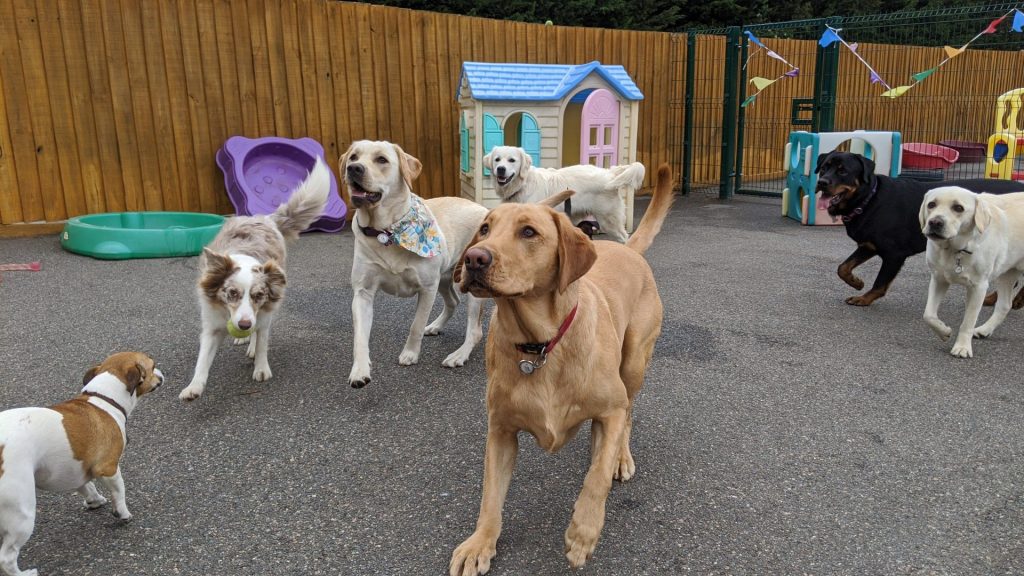 The Benefits of Meeting Other Canine Companions
Without a lot of positive experiences out and about in the world, your dog can quickly get anxious in new situations. This could mean fear when meeting new people and pets, or visiting new places.
Many dogs are fearful when it's time to go to the vets. But socialising your dog properly can make the experience less stressful for you and your pet. It's normal for dogs to take routine trips to the vet throughout their life, so socialising them early can save a lot of hassle and stress in the long run.
You may often take your dog for walks and play fetch to get them plenty of exercise. Having a well socialised dog can take the stress out of walks. Your pet will be calmer and more confident around other dogs. Around other dogs, neighbours, strangers and children, you can be confident in your dog's behaviour.
Dogs often have boundless energy, and are always ready to play. But this can make it hard to keep up with them. Playing with other dogs is a great way to get your own canine friend some exercise and mental stimulation. They'll be much more relaxed at home after a day of adventure.
Treat Your Dog to a Stay at Happi Days
Of course, knowing where to socialise your dog with other animals can seem difficult. Whilst the park is one place, you're bound to see other dogs, a good alternative is to take your pet to a dog creche. Happi Days dog day care in Suffolk offers a place where your pet can socialise and play all day, whether you're at work or away.
Happi Days is a dog creche for canines of all breeds and ages. Across our dog creche your pooch will find areas for dogs of all energy levels, from a relaxing patio area and garden room to large playrooms and creche areas. With toys and tunnels galore, your dog will enjoy a day full of adventure.
With additional grooming, physio and boarding services on offer, Happi Days dog creche has something for every pet and pet owner. Contact us today to find out more about our dog creche.