Jars Of Clay at Happi Days!
15th & 18th & 28th November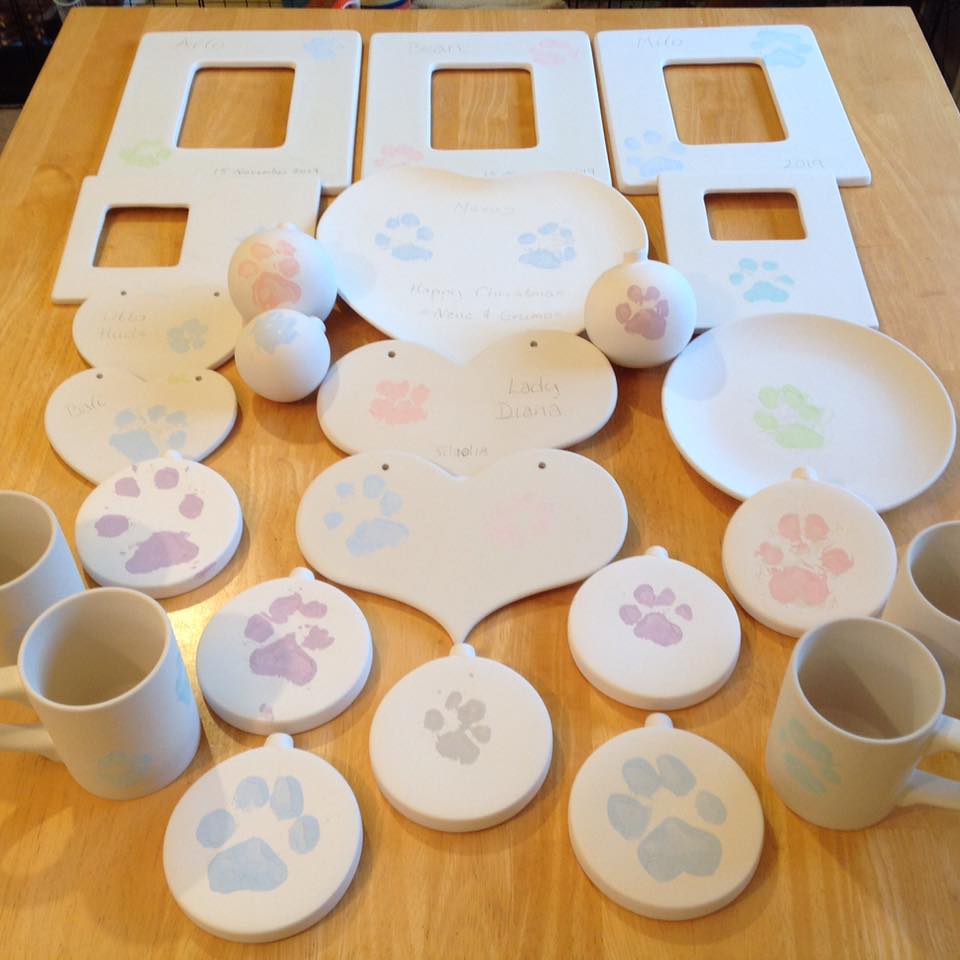 We had such fun hosting the Jars of Clay Ceramics Studio and Cafe at Happi Days last week! It was such a huge success we have decided to invite them back for another day on the 28th of November for any dogs who missed out or want more! The lovely Nicki will come by creche and work her magic on your puppers paw prints and create a truly unique keep sake to offer as a gift or display in your home.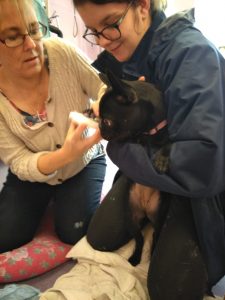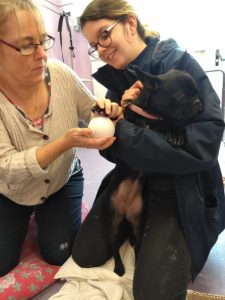 Nicki hand paints your dogs paw and presses it onto the chosen ceramic to create a clean print. The dogs get lots of cuddles and encouragement to make this a fun experience for them!
All you need to do is book your dog in for day care at Martlesham or Rendlesham creche. We have look books available in the pet shops for you to view and help choose your keepsake design. There is no need to limit yourself to just one, from a wide choice of ceramics to choose from you'll be spoilt for choice. Prices range from £7.50 to £28.00 dependent on your request.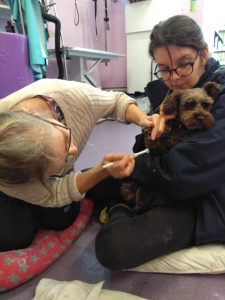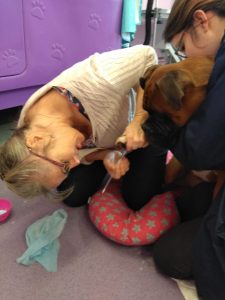 If you are looking for a special festive gift or extra decoration for your trees at home we have Christmas baubles, small or large, round or flat to suit you. If you are after a more memorable design, we can offer photo frames, heart plaques and message frames! There are also mugs, teapots, tiles, plates and a trumpet vase. Once you have chosen your ceramic design, you can take your pick from a range of colours for the paw print itself.
There will be a form for you to fill out at reception so we know exactly what you want and how you want it, we want it to be perfect so please make sure you write down as much detail on the ceramic you want, easy peasy! From here the magic begins, your dogs will get to enjoy some cuddles whilst having fun getting the right print!
For more information or to book a place, call:
Martlesham 01473 623661
Rendlesham 01394 420468